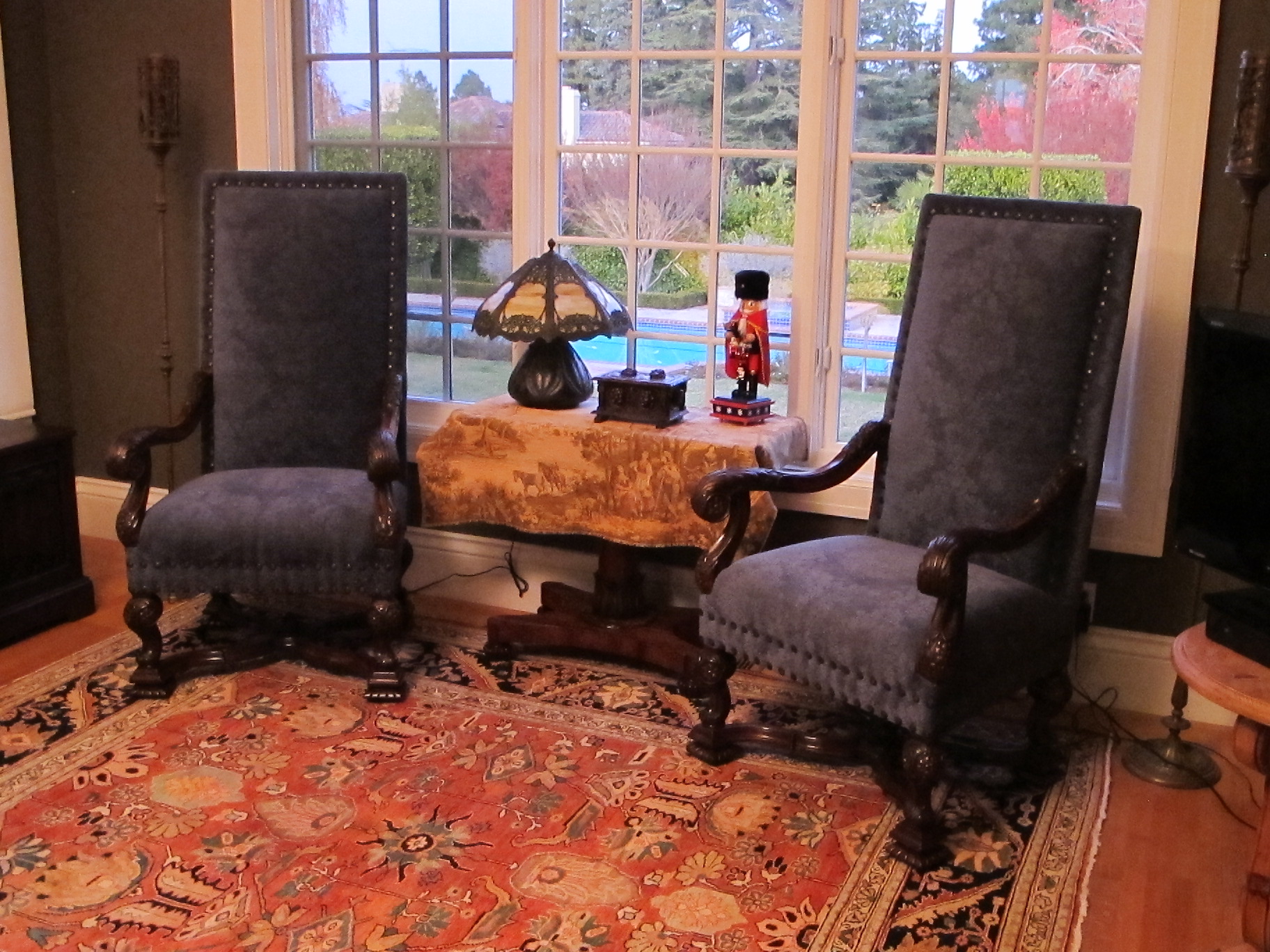 My Philosophy
When a customer brings me a piece of Furniture  I want them to feel comfortable from the very start. I understand that many pieces of seemingly little value to others, hold very strong sentimental feelings to their owners. It may be a family table that saw many a Christmas feast, or a rocking chair that your Mum rocked you to sleep by. The stories are endless. Keeping the old things going gives me a wonderful sense of satisfaction. No project is to large or to small.
In The Beginning
I am a Native to Jolly Old England:)
After leaving School I apprenticed as an Antique Restorer for 7 years. Learning the trade inside and out and working for clients private and to the Trade. From the rural green fields of England to the busy Capital of London. In 1989 I made the move to the United States. I started my Business here in 1990 working for Antique Dealers In San Francisco's Jackson Square District. I enjoyed working for many different customers over the past 26 years. In Late 2000 I moved from Sonoma county to the Gold Country to set up shop. I continue to service my Bay area clients, making regular trips on a monthly basis. Since Moving to Grass Valley I have met many wonderful people and seen many interesting and challenging projects. I feel truly blessed to work in a Trade that I enjoy and brings me in contact with many different people from all walks of life. Please feel free to contact me to chat about any projects you may be considering.
                             My Goals For The Customer
Firstly I always try to return those calls. I feel it's very important to always call back. Even if I can't help, you deserve the respect of a response from me. I do my very best to exceed your expectations. I pride myself on doing a good job, that's not just working with wood, but also being friendly and helpful to everyone that I meet.
John Wright
Owner operator.
Want to talk about your project?
Don't hesitate to call or email me with a picture. Large or small I'm here to help.