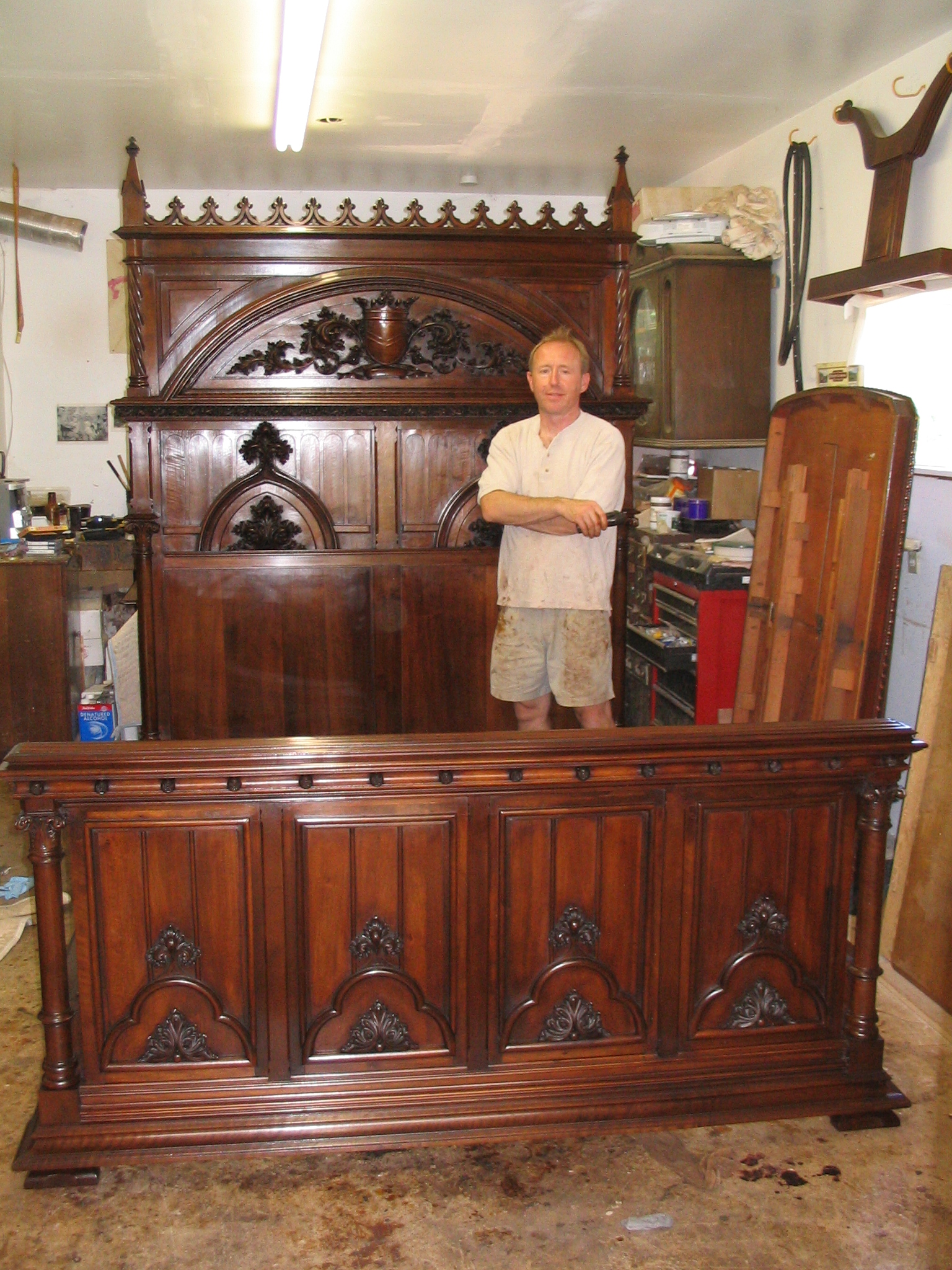 A Dying Art.
I started my apprenticeship in England as a French Polisher. A process of finishing fine furniture, first used in the 18th century. Predominately on High end expensive Mahogany and Walnut furniture. No other finish comes close to the beautiful depth, clarity and softness of sheen. Every piece is then finished with wax to achieve the final effect.
Fabrication.
Missing a leg on that old Table? I can turn you a replacement. Special care has to be taken here to replicate as close as possible to the original. Using the correct wood and finishing methods to match.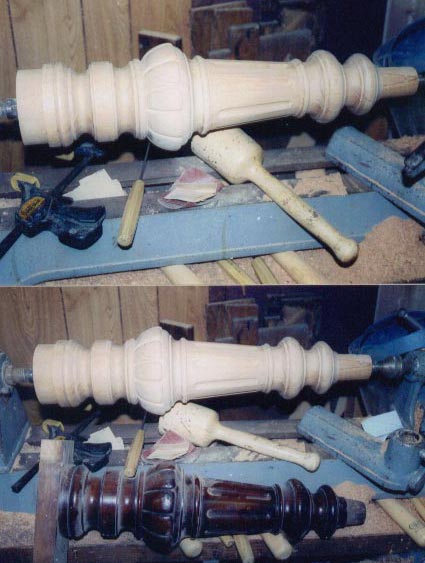 Next Steps...
Please feel free to call or email with any questions you may have. I look forward to talk to you and discuss all the options.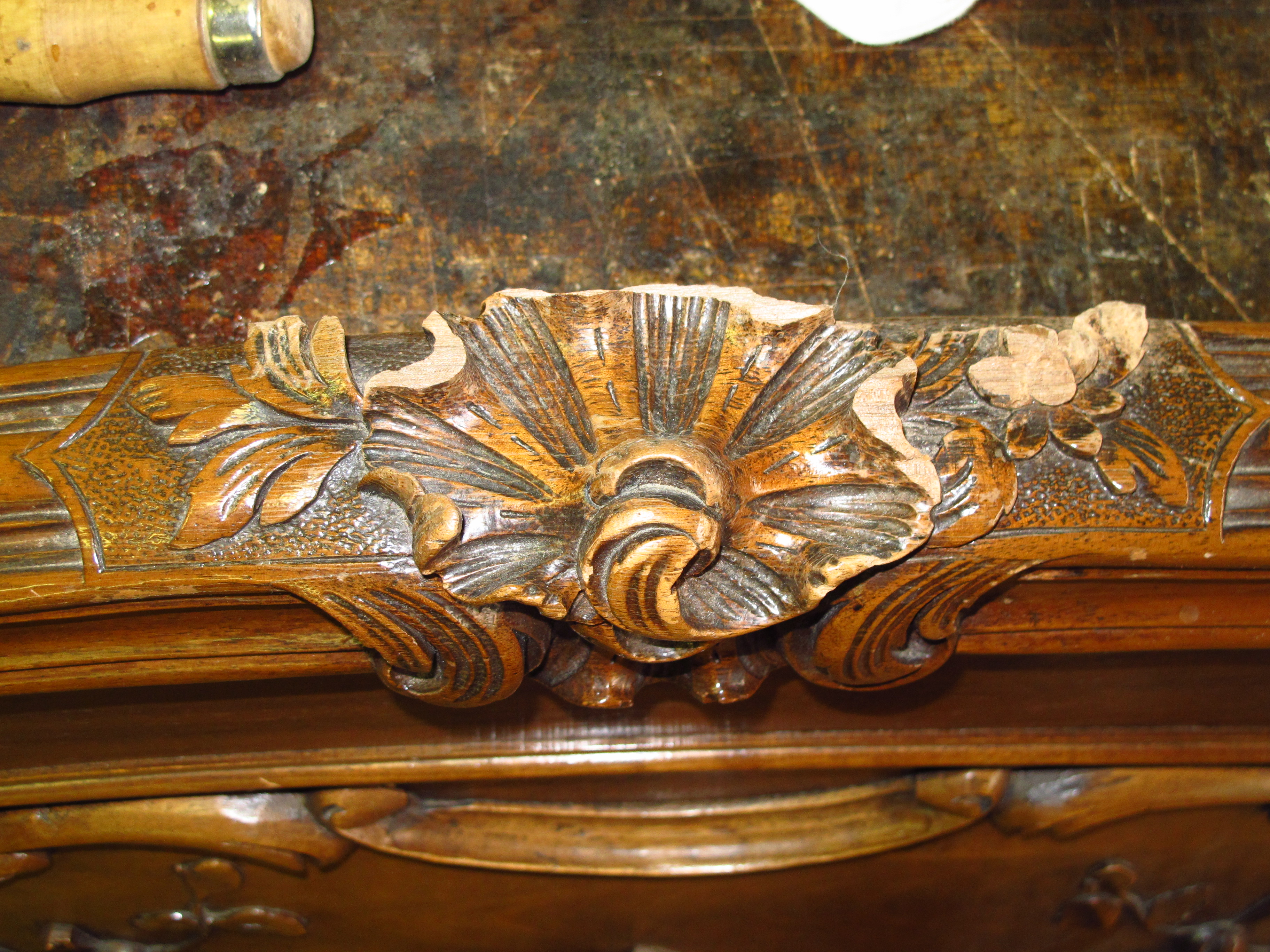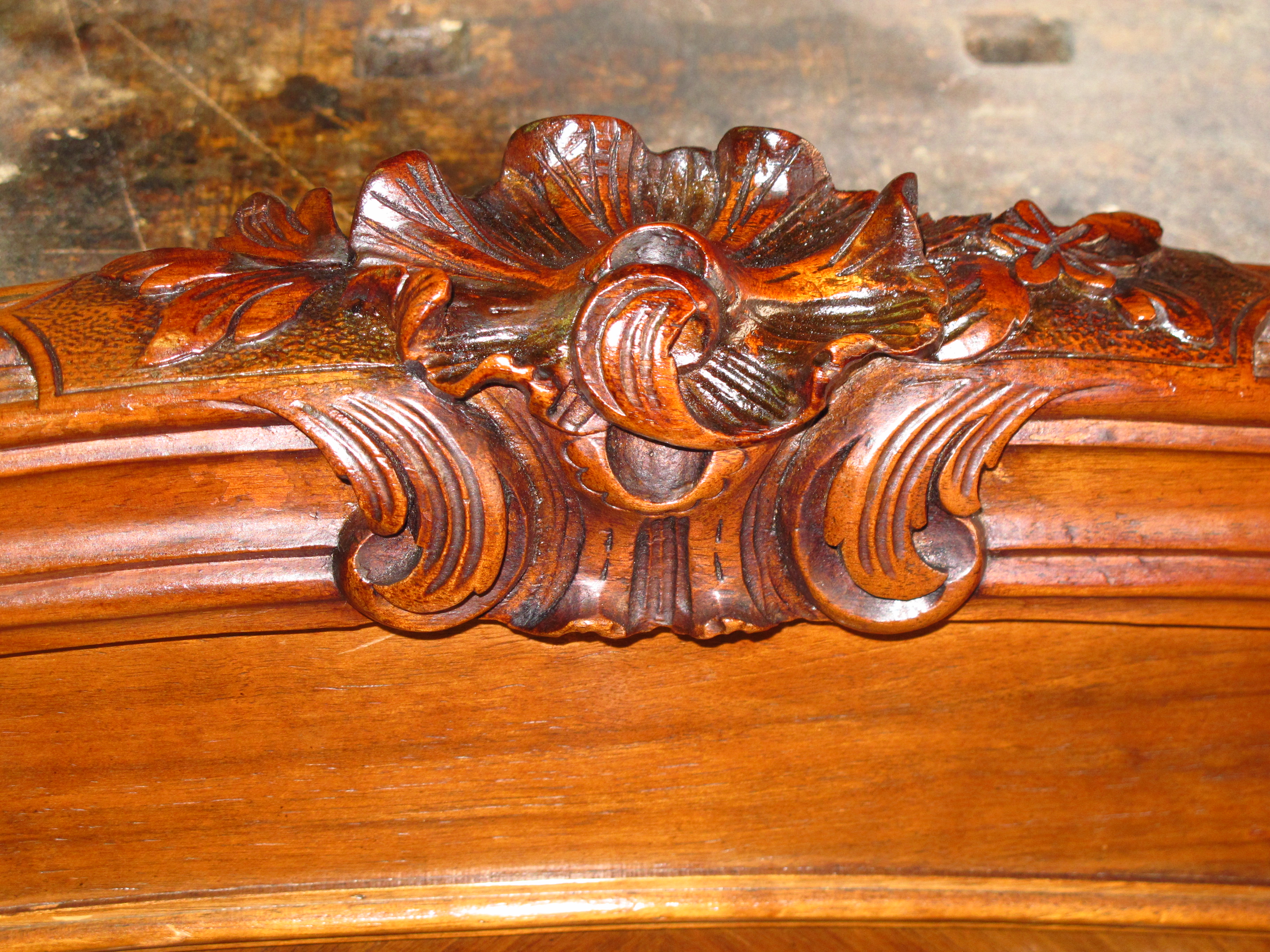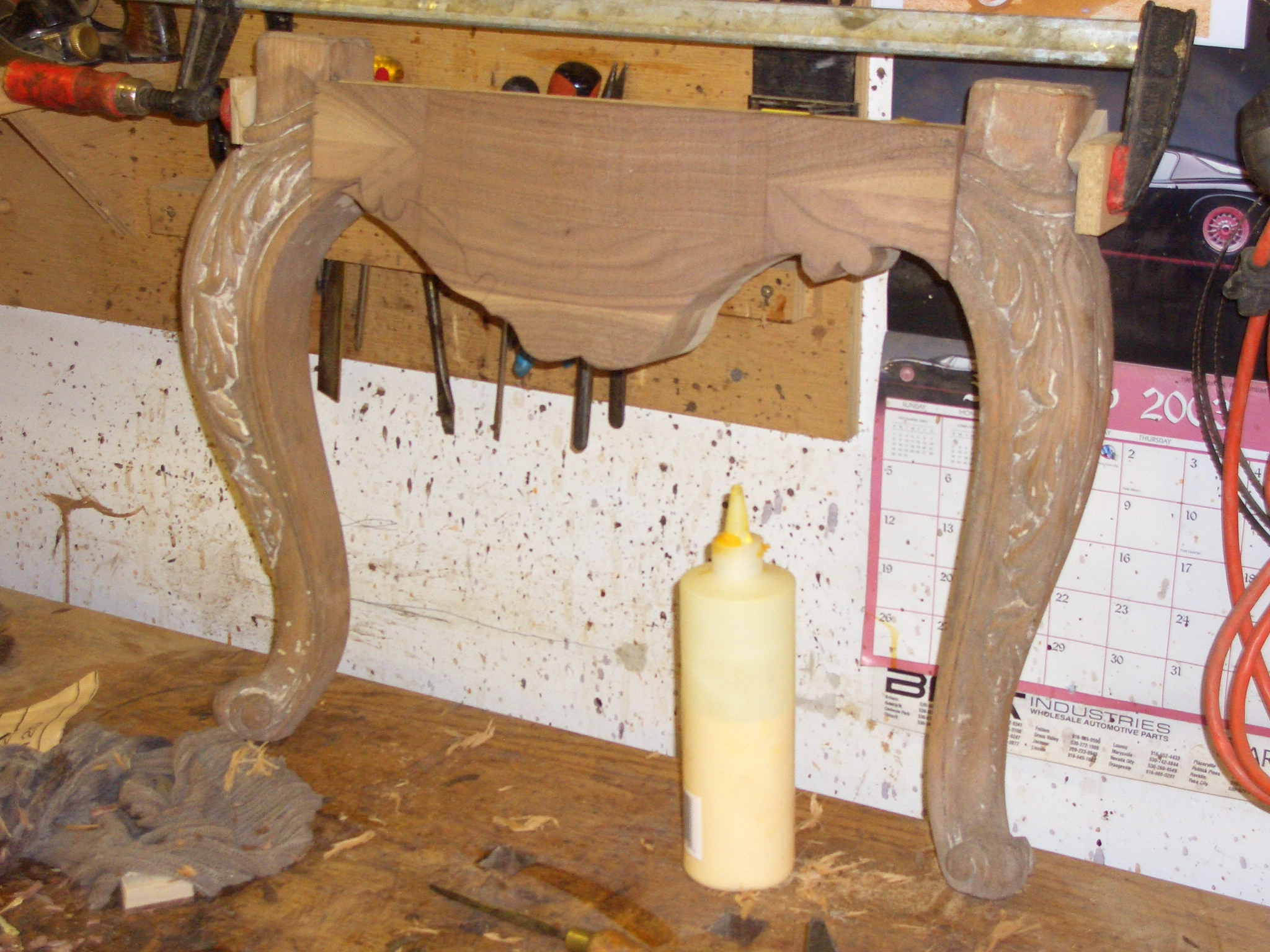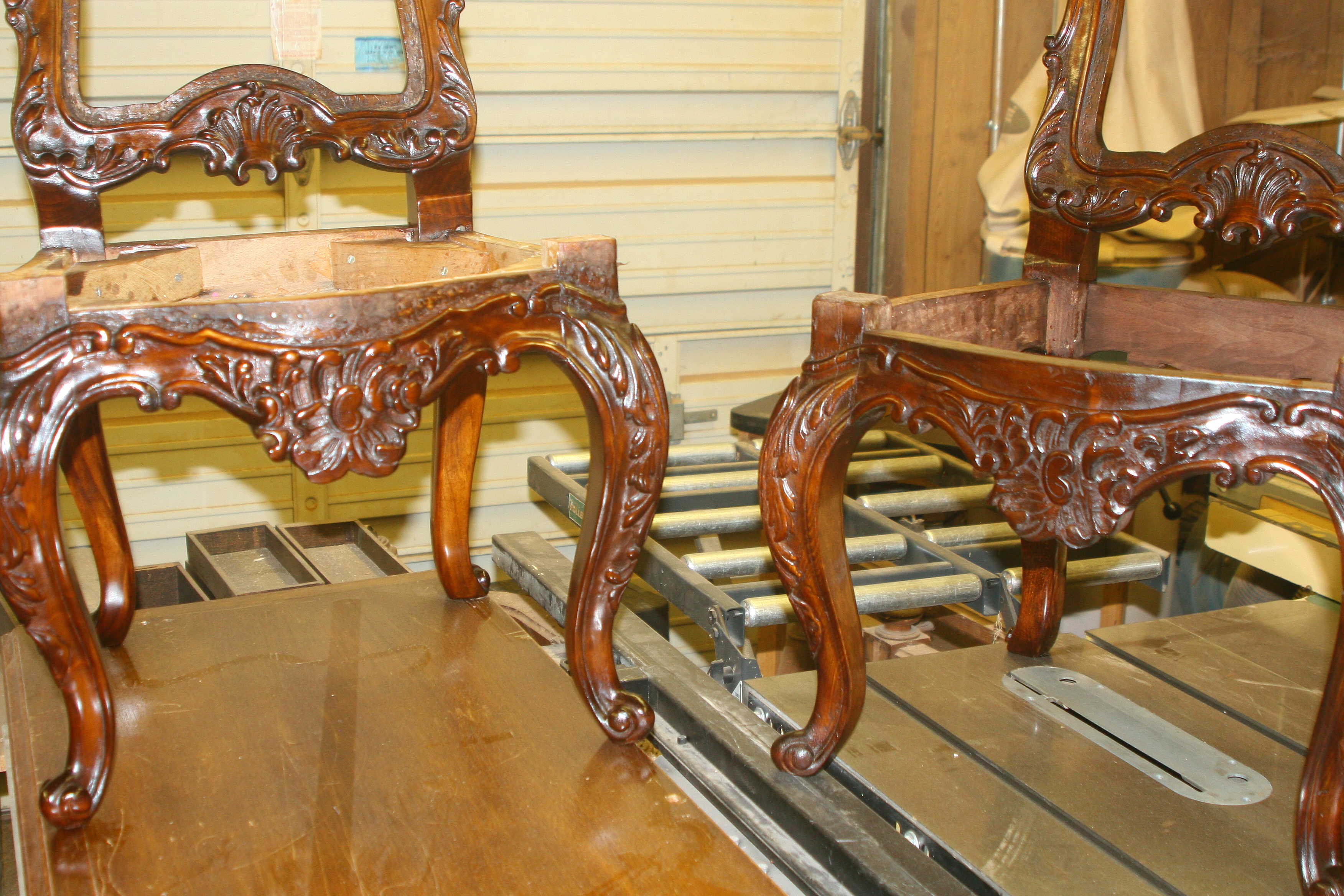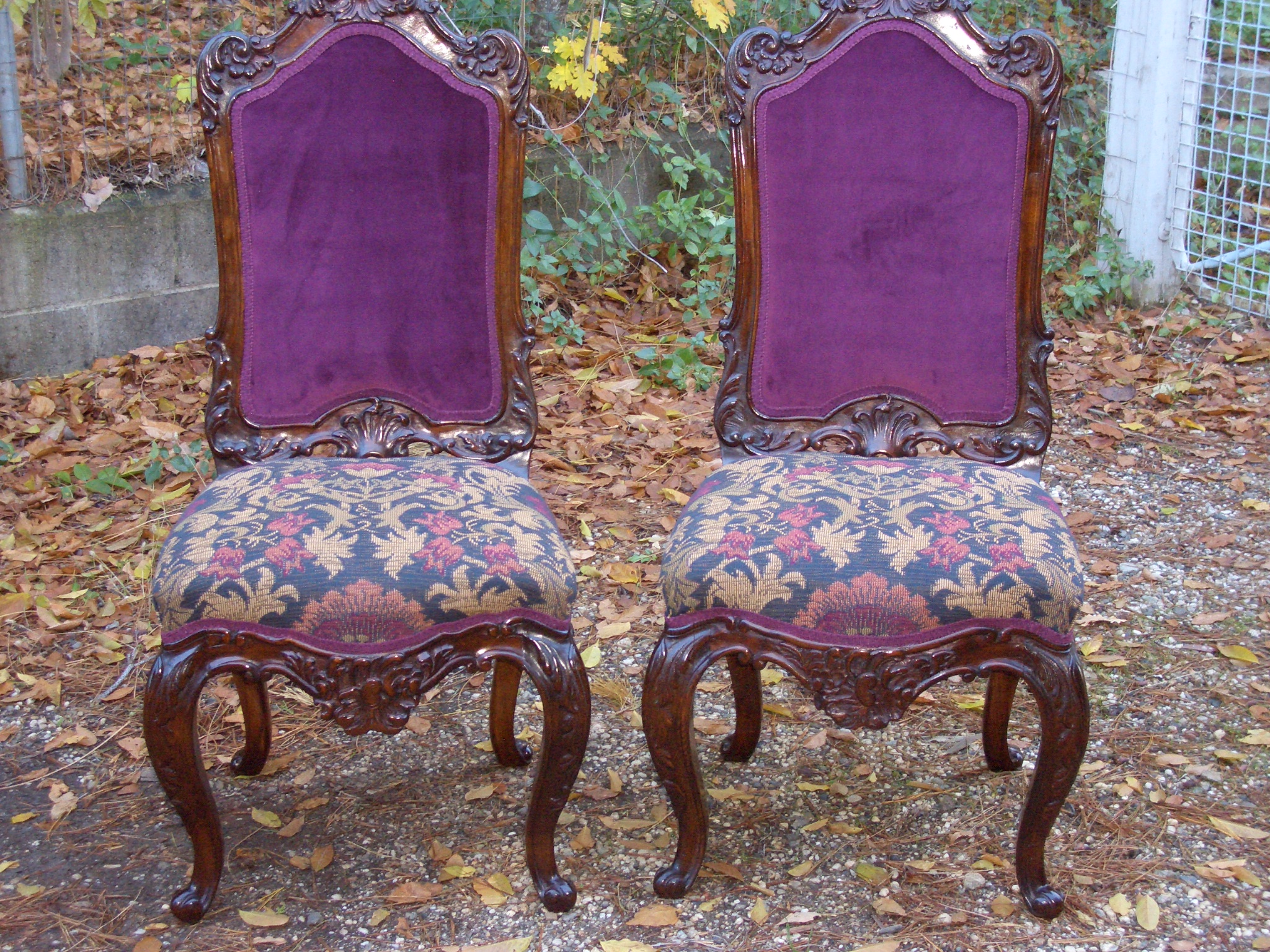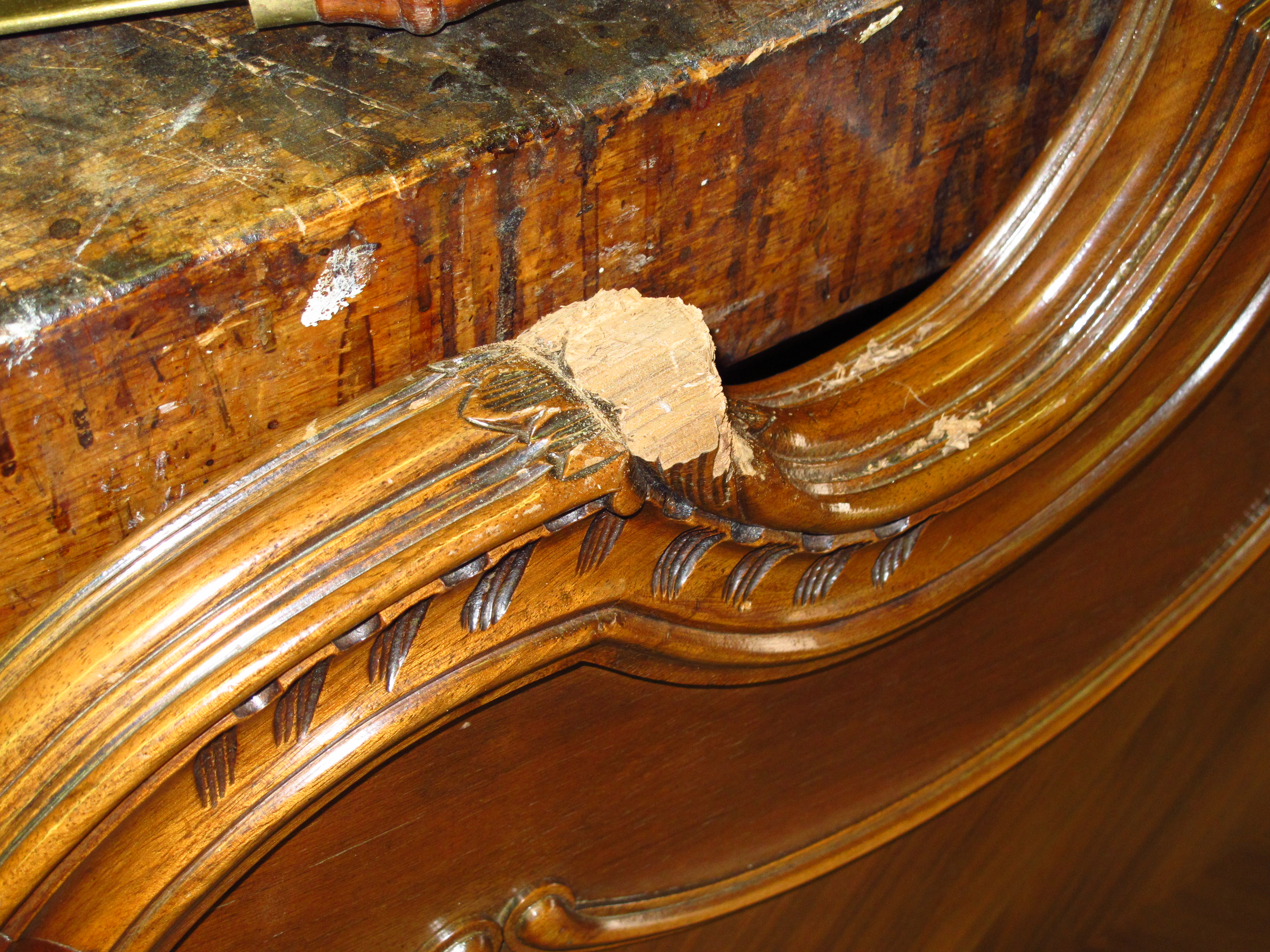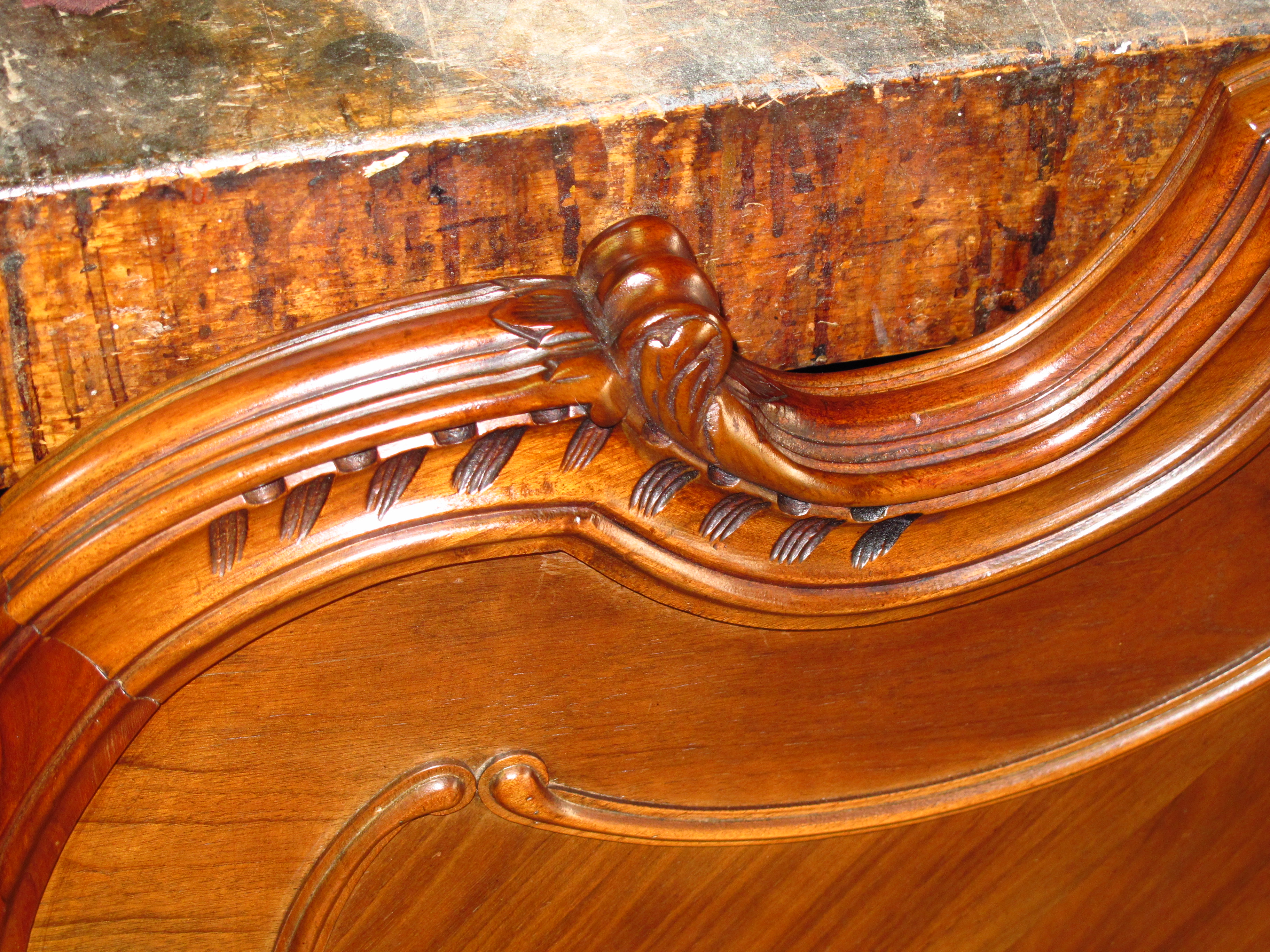 Louis xv Walnut Bed.
The owners small dog decided to use this footboard as a chew toy. Before the owner could stop him, he had done quite a bit of damage. The effected areas were cleaned, flattened and new walnut glued in place, Then hand carved to match.
Pair of Walnut Chairs.
This lovely pair of chairs came in for re gluing and refinishing. One had a completely smashed and un savable front rail. After gluing in a replacement blank of walnut, I had to carve the detail in to match the other.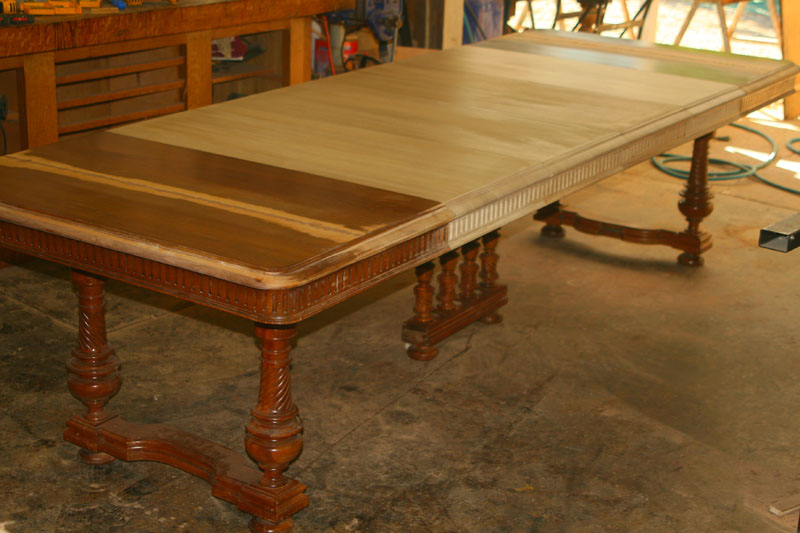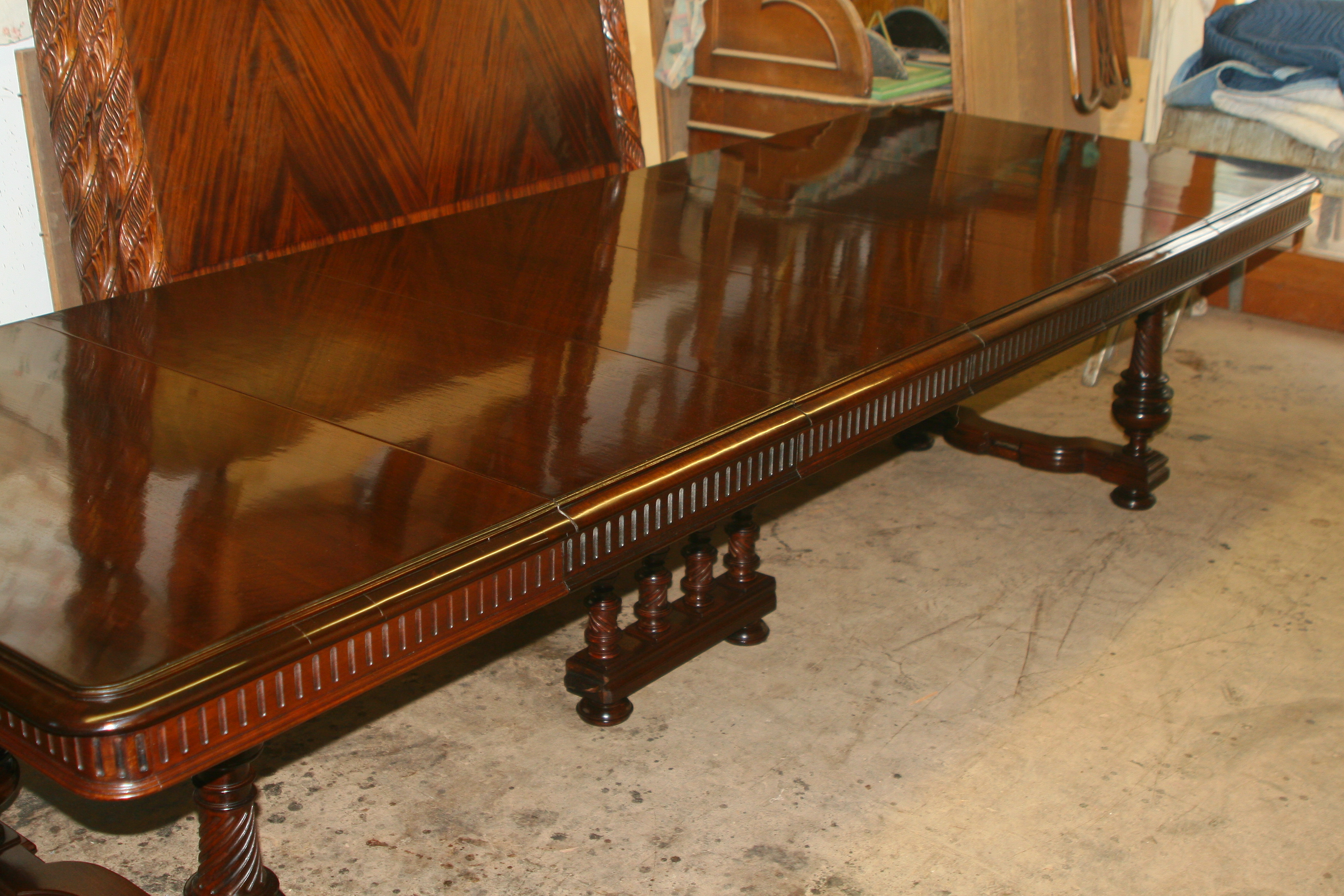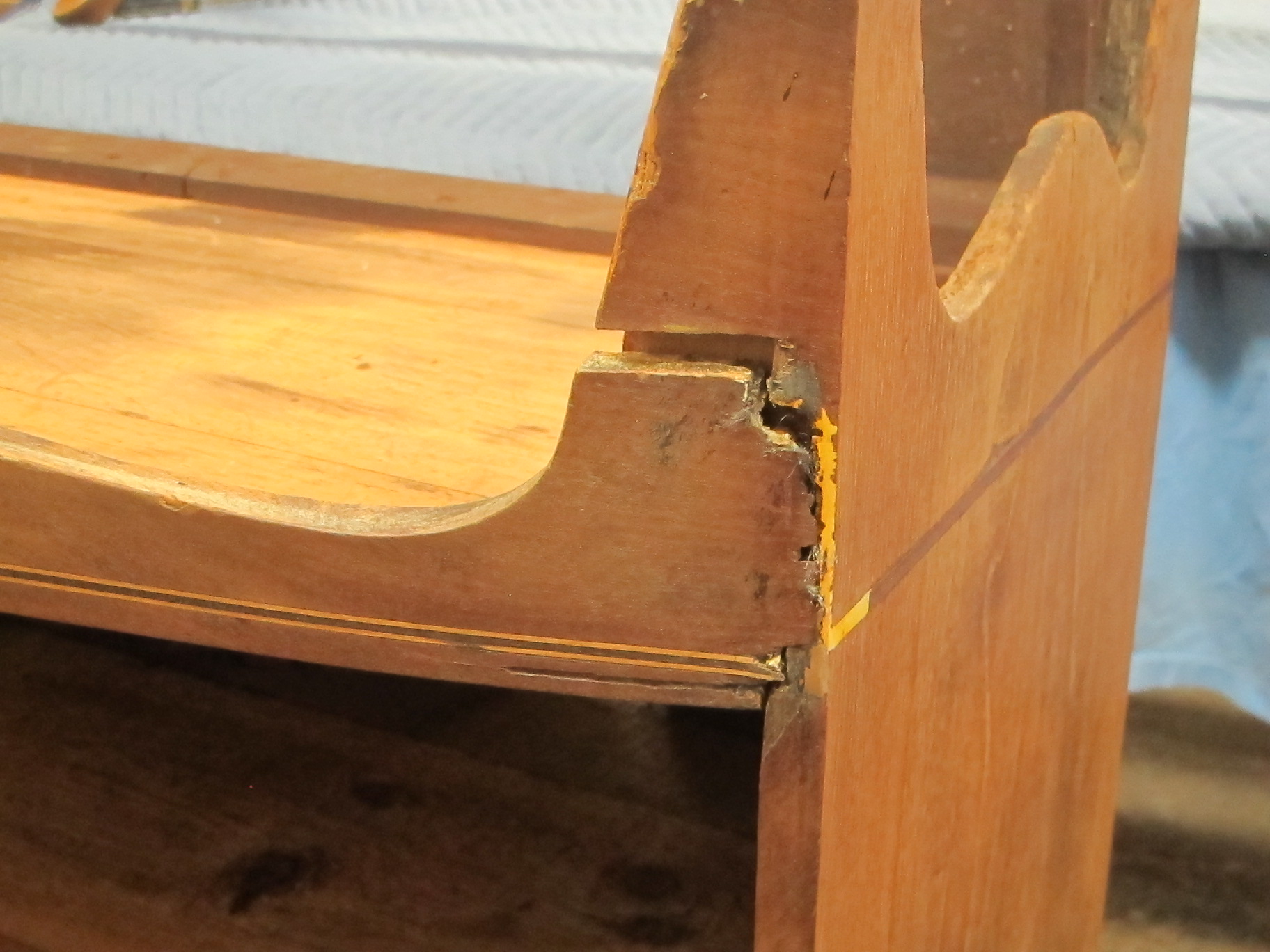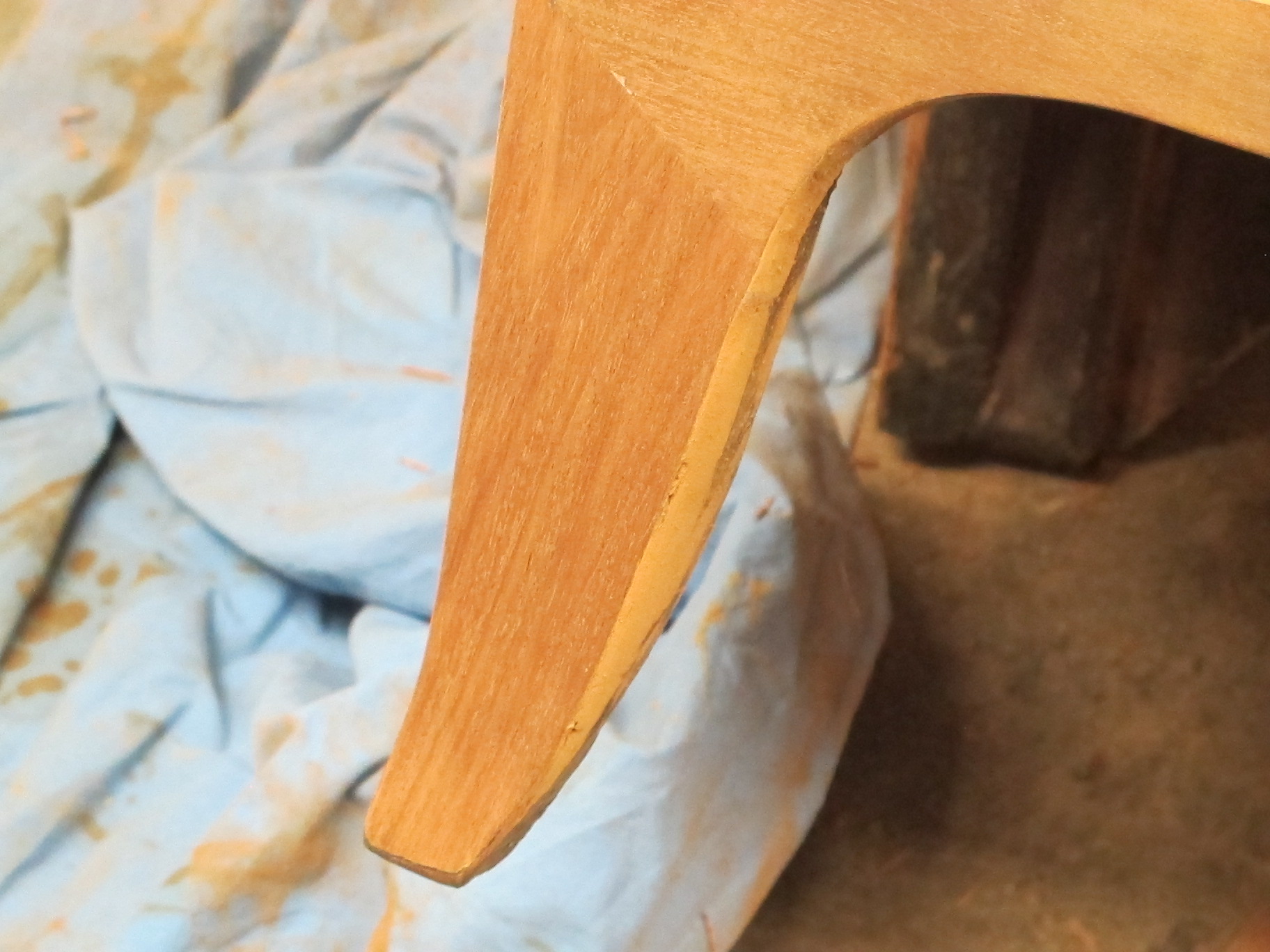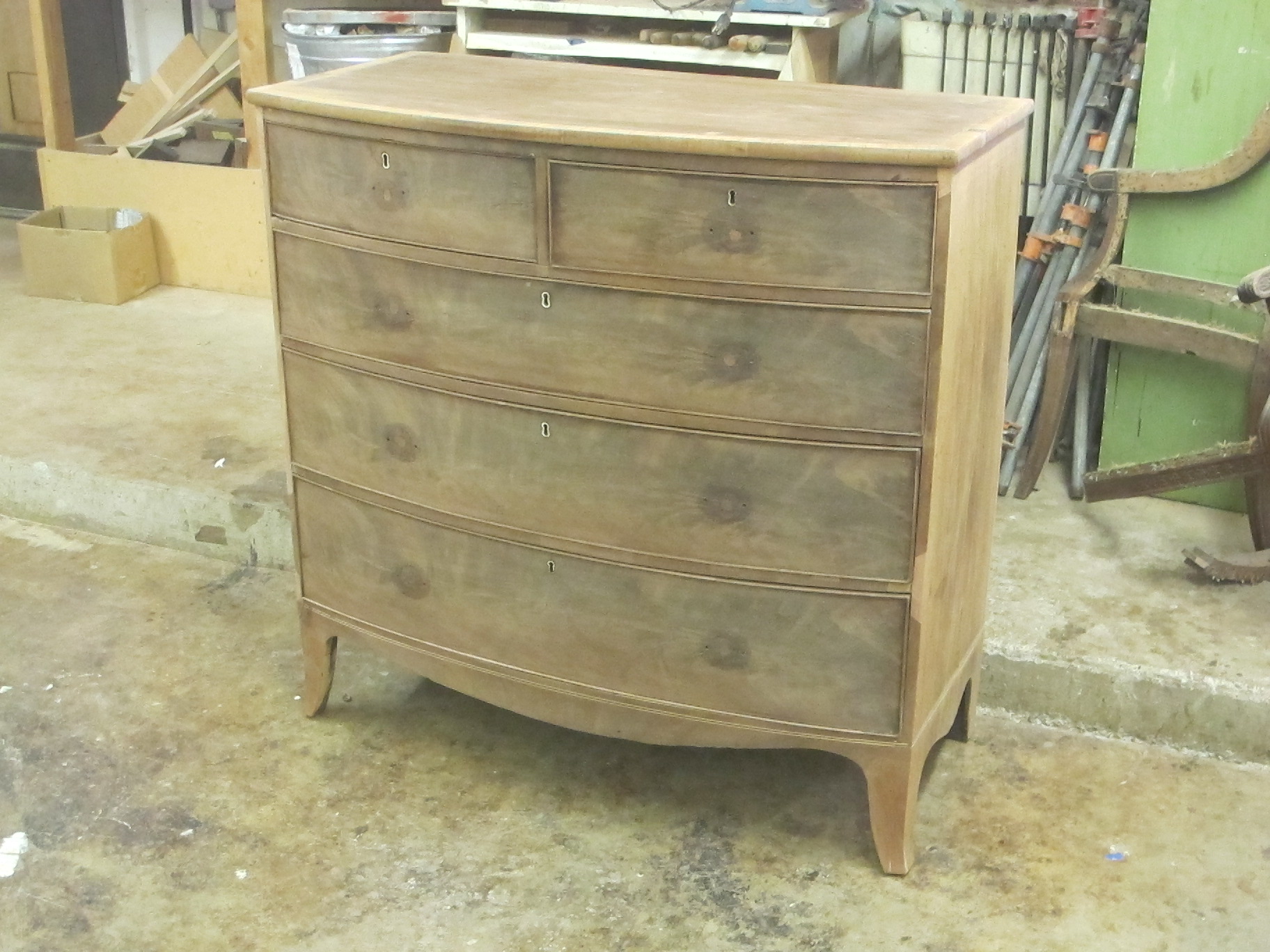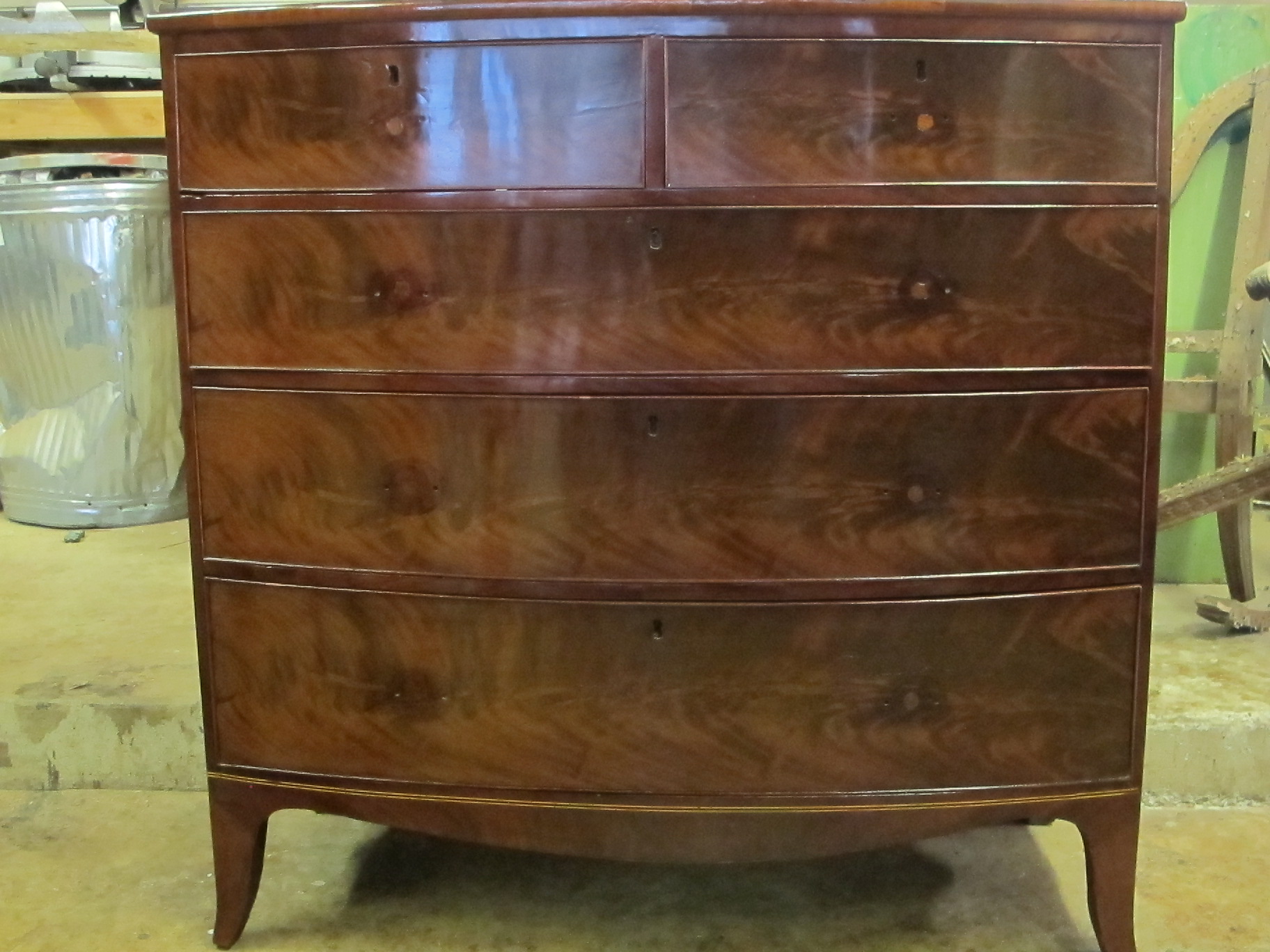 Walnut Dining Table.
I see a lot of Dining tables. especially around the holiday season. Over the years the leaves get misplaced or lost. I can make new ones and copy the detail through. They come in all shapes, sizes and styles, carved molding, ornate skirt or even inlayed.
Mahogany Bow front chest.
This Beautiful early 19th century chest of draws needed a little tlc and a refinish. After the foot was rebuilt and other inlay repairs carried out. The wood was carefully cleaned back and then refinished using the original French Polish technique.